About FELIXprinters
FELIXprinters just celebrated its 10th anniversary. For the last decade, the company has refined and perfected its offering of professional and industrial 3D printers. The product portfolio includes ideal 3D printers for the technical, educational, professional and industrial sectors. With a strong foundation of quality plastic filament 3D printers, the company has recently branched out to provide the same level of superiority in more emerging 3D printing fields: this includes the FELIX BIOprinter, customized industrial 3D printing series production, High Temperature 3D printers and now also, FELIX FOOD printers.
FELIXprinters is owned and directed by the Feliksdal father-and-son duo whose skills and characters perfectly compliment each other. Their combination of corporate experience and engineering mastery has led the company with a solid track record of innovation and reliability. The Dutch culture of ownership, trust and delivering on commitments forms the basis of FELIXprinters – something that has stood us in good stead in the last decade.
FELIX food is a spin-off from FELIXprinters. The new company has the same DNA, but split from the regular plastic printers, because we believe the food printing segment deserves a dedicated focus to optimally server our customers.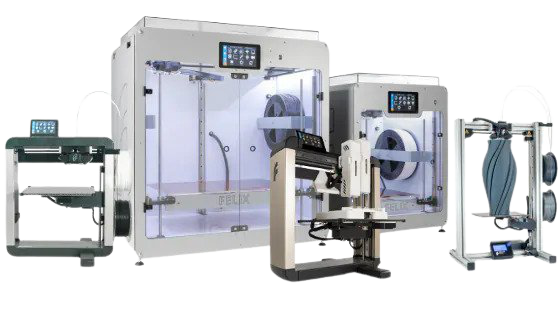 Vision

Be an iconic brand in the field of 3D food printing. Where customers value us on our premium quality and reliable products.
Mission

We provide creative minds a valuable tool to realize their ideas by developing and selling premium 3D FOODprinters.
Our products are highly suitable for industrial and professional use. But also for the end consumer who values upgradability, reliability, ease of use, customer service and premium build quality.
Company Values
Robust and reliable design
Each printer is extensively tested before leaving the factory to meet our high standards of quality
Superior technology driving real value
Easy to use philosophy allows you to focus on your results
Craftsmanship
Industrial grade materials ensure
long term reliable operation
Lifetime support
Targeted service to enable your success
Upgradability
Fully upgradable design
At FELIXprinters, we value honesty, simplicity and efficiency. Innovation and improving our offering is at the forefront in order to put the customer first.
The reviews speak for themselves